Like what you see here? Follow us on social media for more content!
Senior Living Marketing: How to Use Visuals to Break Through the Clutter
Cutting through the clutter, or "noise," has always been a challenge for marketers seeking to create awareness, ...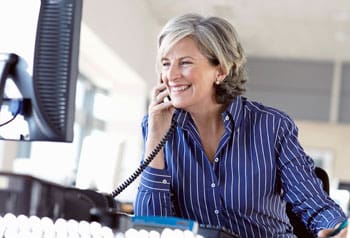 Making Your First Impression Count: How to Make the Most of Initial Inquiries
As the saying goes, "You only get one chance to make a good first impression." In today's increasingly challenging ...
Senior Living Marketing: How to Optimize Your Local Search Engine Results
An important marketing strategy for senior living providers today is Search Engine Optimization, or SEO. It is a ...
How to Prepare Your Business for Successful Blogging: Key Steps You Can Follow
Blogs are playing an increasingly important role in educating prospects for lead generation that can be nurtured ...
The Fiscal Cliff and Beyond: What It All Means for Senior Living Providers
With senior living providers already dealing with increasing competition and an underperforming economy, the recent
How to Use Facebook to Your Advantage: Tips for Growing Relationships with Your Customers
According to MarketingProfs TIPS FOR THE SOCIAL MARKETER, there are now more than 800 million people using Facebook
How to Improve Your Search Rankings: Key Tips for Senior Living Providers
Search engine optimization (SEO) is the process of increasing the visibility your website or a web page in a search
Senior Living Providers – Are You Saying What Your Customers Want to Hear?
Like most consumers in today's challenging economy, individuals and families considering a senior living community ...
What Providers Should Know: The Things that Make Us Feel Old
In their efforts to create living environments that optimize residents' health, independence and emotional well ...
Senior Living Business Growth: Using Social Media to Drive Sales
Although social media is a relatively new marketing medium, there is clear consensus that it can help with business
The "Don'ts" of Social Marketing: Pitfalls Your Community Should Avoid
Today, social media is a powerful and fast-growing medium, which offers innovative new ways for businesses to ...